Grand Rapids Plug & Play Inflatable Hot Tub
Top reasons to buy
Low operating costs even in winter
Includes aromatherapy kit with scented cartridge
Extra thick floating thermal blanket
Specially tapered design to allow rainwater run-off
125 massage jets with 3 speed settings
29-inch depth for neck level submersion
Includes 6 inch inflatable cover
NEW 2021 SEASON STOCK NOW AVAILABLE.

Submerge yourself completely with ultimate relaxation from the Grand Rapids Plug & Play Inflatable Hot Tub at Splash & Relax.
Totally submerge your shoulders and neck. Integrated filter. Equipment all in one place. No filters inside the spa. Comes with a 6 inch inflatable cover. Easy maintenance.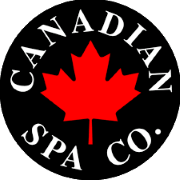 More Details
Ask a Question

×
If you have a question about this product, please use the area below, click 'SUBMIT' when you're done and we'll get back to you ASAP!


Product Detail
The Grand Rapids Plug & Play Inflatable Hot Tub is the deepest spa in the market. Totally submerge your shoulders and neck for a full massage. Our spa also comes with a 6 inch inflatable cover that is tapered and lockable for insulation and security.
Don't settle for less, our spa is built like a spa not a shallow wadding pool with a heater. Most of other inflatables are less then 28 inches deep and will have less then 18 inches of water. Our spa pack has a integrated filter so all of the equipment is located in one place, no clumsy filters inside the spa. We can easily detach the entire mechanics for easy service and repair
The Grand Rapids insulation package is second to none and our operating cost is the lowest for this type of product, most other inflatable spas will be double the monthly operating costs.
Our spa can also be used year round!

FEATURES:
180cm external diameter
97cm depth
140cm (55in) inner diameter
15cm (6in) thick inflatable cover
Includes RCD protective plug with 7 metre lead
4.5 metre cable length
Two free microban filters supplied
Free aromatherapy kit and scent cartridge
3 speed control unit
125 massage jets
Plug & play
Supplied with floating thermal blanket
Set up in just 15 minutes

Warranty: 6 months on spa liner and 2 months on pump/heater.
As with all hot tubs it is important to check and ensure the chemical level in the water is correct and the filtration is doings its job. Simple regular checks can be made on the water using Test Strips which will show any adjustment required in the PH or Chlorine level of the water and just by adding a small amount of the correct chemical will keep your water nice and clean. All hot tubs will require a filter to capture unwanted debris and are essential in maintaining the water flow by keeping the pump working to its correct capacity. The filter should be taken out and cleaned on a regular basis and therefore it is recommended to have a spare filter to hand so your spa is constantly protected. Unlike hard shell spas the inflatable hot tubs do not have moulded seating so always a nice touch is to take a look at some water inflated cushion seating for extra comfort or jut as a booster for the kids.


Product Specification
| | | | |
| --- | --- | --- | --- |
| Brand: | Canadian Spa | Maximum Users: | 4-5 |
| Carton Size: | 73 x 54.5 x 58cm | Net Weight: | 35 |
| Box Length: | 730 mm | Box Height: | 545 mm |
| Box Width: | 580 mm | Depth: | 740 mm |
| Code: | GrandRapids | Number of Seats: | 4-5 |
| Capacity: | 760 litres (200 gallons) litres | Dry Weight: | 35 kg |
| Filled Weight: | 795 kg | Thickness: | 150 mm |
| Insulation: | Air | Total Jets: | 125 |
| Air Jets: | 125 | Circulation Pump: | 30 watts |
| Blower: | 0.5 hp | Heater: | 1.94 kW |
| Approx. Heating Rate: | 1.5 per hour at 20 deg ambient C per hour | Cover: | 6" with locking straps |
| AMPS: | 13 | Aromatherapy: | YES |
| Steps: | Optional | Chemical Kit: | Optional |
| Warranty: | 1 year on power pack | Kerbside Delivery: | YES |
| Installation: | No | Set-up Time: | 15 minutes |
| Type: | Inflatable and Portable | | |


People also bought


You May Also Like


Reviews