Free 1 week delivery
Hydro Pro ABS Swimming Pool Heat Pump Type P23T/32- 23.1kW Three Phase
Phase: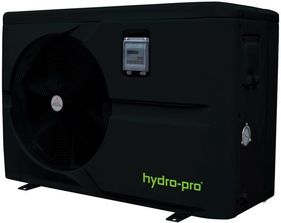 Single Phase
Three Phase
Top reasons to buy
Works down to -5°C (23°F)
Compact for easy installation
Quiet running with low sound rotary compressor
Titanium heat exchanger resistant to salt and chlorine
Part of the ABS Heat Pump range by Hydro Pro
Free Delivery!
NEW 2021 SEASON STOCK NOW AVAILABLE.


The Hydro Pro Swimming Pool Heat Pumps are extremely efficient and economical and a very environmentally friendly way of heating your pool. Choose from a wide range of sizes:- 5,8kW; 8,3kW; 11,5kW; 13,5kW; 19,5kW; 23,1kW; and 25,8kW.

More Details
Ask a Question

×
If you have a question about this product, please use the area below, click 'SUBMIT' when you're done and we'll get back to you ASAP!