Free same day dispatch delivery
Hydro Pro Inverter ABS PIV21/32 Swimming Pool Heat Pump- 21kW
Phase:
Single Phase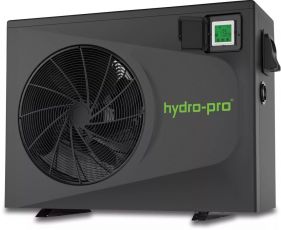 Three Phase
Top reasons to buy
Automatically adjust heating capacities to suit weather conditions
Works down to -5°C (23°F)
Titanium heat exchanger resistant to salt and chlorine
Soft start - no voltage peaks
Part of the Inverter ABS range by Hydro Pro
Free Delivery!
New Season 2022 Stock Now In
The Hydro Pro Inverter Swimming Pool Heat Pumps offer the ability to vary the heating capacity to suit the weather conditions. Using the new automated Power/Smart/Silent modes, the compressor and fan speeds can be varied to reduce noise levels and energy use up to 50%.

Choose from a wide range of sizes:- 7kW; 11kW; 14kW; 17kW; 21kW; 25kW; and 30kW.

More Details
Ask a Question

×
If you have a question about this product, please use the area below, click 'SUBMIT' when you're done and we'll get back to you ASAP!