4ft Semi-Rigid Paddling Pool / Dog Bath / Sand Pit by Summer Escapes

Top reasons to buy
Ideal for pet bathing or as a paddling pool, sand pit or duck pond
Flexible for easy emptying
Diameter: 3ft 7in
Depth: 10in
Made by Summer Escapes
Made from semi-rigid polyethylene with safe round edges, the bath is tough and durable for long lasting use and provides a simple solution for pet bathing for small animals.

The pool is also a great way to let your furry friend cool down on hot days. Also ideal as a children's paddling pool, sand pit or duck pond.

Flexible enough to allow easy emptying. Colours may vary.

Dimensions: approximately 43 inch diameter x 10 inches deep.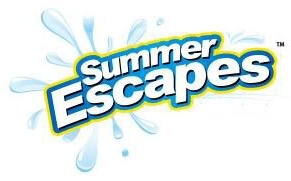 More Details
Ask a Question

×
If you have a question about this product, please use the area below, click 'SUBMIT' when you're done and we'll get back to you ASAP!