Hurry,
only 4
left in stock!
Top reasons to buy
Made by Drumond Park
Free Delivery!
Helpful Telephone Support
JOIN A NEW PIRATE PETE'S ADVENTURE - Pump Up Pirates is a fun challenge that encourages physical activity in which players compete to pump up their pirate before their opponent does. PUMP, PUMP, PUMP- Be quick as whoever blows Pirate Pete up first wins. PICK A STRATEGY - Are you going to use your hands or your feet to pump Pirate Pete? Pick a strategy and outplay your opponents. IMPROVE HAND-EYE COORDINATION - This kids' action game requires high dexterity and endurance, and will require children to improve their coordination while encouraging exercise.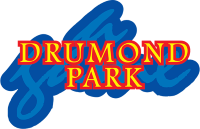 More Details
Ask a Question

×
If you have a question about this product, please use the area below, click 'SUBMIT' when you're done and we'll get back to you ASAP!


Product Detail
Join Pirate Pete on his new adventure Pump Up Pirates. A new fun and challenging action game for children from the Pop-Up Pirate franchise! In this new action board game you will get to compete with friends and family to be the one who pumps Pirate Pete first! This is a competitive junior board game packed with fun, intensity, physical activity and laughter!
Pump Up Pirates is a game that comes with two inflatable Pirate Petes and 2 pumps and players will have to compete to be the one who pumps Pete first. To claim the chest, players will have to not only display great coordination but also be strategic with their pumping strategy. Will you fully rely on your hands or your feet or will you use a mixed approach? This kids' action game is a great gift for families with one or more children aged 4+ as everyone can play and have loads of fun together.
Box Contains: - 2x PIrate Pete - 2x Pumps
Warning: Not suitable for children under 3 years. Choking hazard - small parts


Product Specification
Brand:

Drumond Park

Gender:
Boys
Girls
Unisex

Box Length:
180 mm
Box Height:
500 mm
Box Width:
730 mm
Sticker:
special-offer-black
Code:
T72993
Players:
2-4


Reviews