Snap Dragon by Drummond Park
Top reasons to buy
Made by Drumond Park
Free Delivery!
Helpful Telephone Support
DARE TO PULL THE DRAGON'S TONGUE? In this highly entertaining children game players pull Snap Dragon's tongue to get his coins. But watch out, one pull too many and the dragon will bite!
AVOID GETTING BITTEN - Players take turns in this junior board game to pull the dragon's tongue as many times as the dice shows. If he doesn't wake up, you get to steal one of his coins
ENTER THE DRAGON'S DEN - The objective of this fun kids game is to collect as many coins as you can without waking Dragon. as he is very protective of his stash.
SNAP! If he wakes up and bites you, you will have to give him a coin to let you go. The winner is the first player to collect a total of 6 coins!
For ages 4+ years.
Warning: Not suitable for children under 3 years. Choking hazard - small parts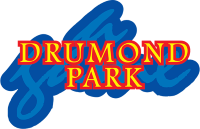 More Details
Ask a Question

×
If you have a question about this product, please use the area below, click 'SUBMIT' when you're done and we'll get back to you ASAP!