The Lay Z Spa Rigid Portable Hot Tub is a completely portable tub that folds very neatly away but can easily be erected within 10 minutes. The rigid sides give it excellent support and reduce the side wall width from the fully inflatable version to allow greater internal space. The base is cushioned to make an very comfortable resting place for the 6 to 8 people who can enjoy the comfort of the spa. There is a rapid heating system that will soon provide a lovely warm tub with a great array of turbo jets. A good insulated cover retains the heat in the water.

Check out the Lay Z Spa's impressive list of features:-
Premium Series With Leatheroid Outer Material
Includes new improved clip-seal Weather Cover For Use Outdoors
Quick And Easy To Setup In 10 Minutes
Heats Up To 40 Degrees
80 Turbo Massage Jets
6-8 Adult Capacity
Ideal For Use Indoors Or Outdoors
Plugs Into Standard Household 240 Volt Socket
Digital Control System
Inflatable Air Filled Bottom Cushion
Top Cover Includes Extra Insulation Layer To Preserve Warm Water Temperature
Water Capacity (@ 80% Full): 1540 litres
Includes Water Filter System: Capable Of Filtering 350 Gall / Hour
Rapid Heating System Will Increase Water Temperature By up to 1.5 Degrees per Hour
Completely Portable: Take Almost Anywhere!
Includes Setup DVD, Filter Cartridge, Chemical Floater, Air Pump & Pressure Guage
Dimensions: 201cm diameter x 69cm deep (79" x 27")
Filled Weight: 1,973kg

Maximum Heating Capacity: 40 Degrees
For Ages: 14+
Power Cable: 4.5m With RCD Protection
Box Dimensions: 77cm X 50cm X 63cm Weighing 44kg
PACK INCLUDES:-
FREE DVD detailing spa setup and maintenance
FREE Filter cartridge
FREE cover
FREE DELIVERY
FREE Chemical floater
FREE Air Pump
FREE Pressure Guage

DON'T FORGET TO ORDER THE CHEMICAL STARTER KIT WHICH GIVES YOU EVERYTHING YOU NEED TO GET YOU UP AND RUNNING. REMEMBER THAT THE CARTRIDGE FILTERS SHOULD BE CHANGED EVERY 2-3 WEEKS DEPENDING ON USAGE, SO SAVE MONEY BY ORDERING OUR BULK PACKS.
The Bestway Lay-Z-Spa is easy to set up, and connects to a standard UK socket. Simply inflate the Lay-Z-Spa, fill with water, choose your required temperature, and within 10-12 hours you can begin to relax your cares away!

The Lay-Z-Spa is the cheapest portable spa on the market today. If you have always dreamed of owning a hot tub but thought that you could not afford it then this is the product for you!

Bestway is the 2nd largest inflatable products manufacturer in the world and has over 2 million square feet of manufacturing space. They also have excellent quality control standards.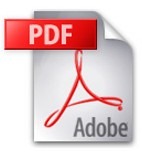 Owner's Manual 2012

WARRANTY: This product is covered by a manufacturer's warranty. The liner is covered for 3 months and the electrical components for 1 year. There is no warranty on inflatable parts or accessories. In the event of a product failure a claim can only be made through the relevant warranty line. Please note that the manufacturer will only replace the faulty component. The warranty is valid for the UK only and does not cover products that are sent abroad.