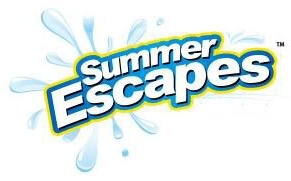 Summer Escapes products
Splash & Relax have teamed up with one of the UK's largest suppliers of above ground swimming pools, Summer Escapes for summer 2014 and on.
Available online are a range of inflatable pools, above ground swimming pools and accessories. The pools are made with triple strength heavy gauge PVC walls and fantastic material throughout. Being such an investment, Summer Escapes are committed to giving parcels, children and all customers fantastic service by ensuring delivery of great toys for imaginative minds.
Summer Escapes join Splash & Relaxes already successful range of inflatable pools and above ground swimming pools brands, Intex and Bestway. We hope customers enjoy this range of inflatable pools as much as our other popular brands.
Summer Escapes Metal Frame Round Pools
Summer Escapes Paddling Pools
Top selling Summer Escapes products