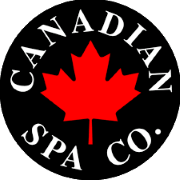 Canadian Spa products
For those looking to buy the most luxurious garden hot tubs on the market, Canadian Spa Company is the brand to offer this. There isn't really a brand on the market than can offer a more complete quality performing spa or hot tub. The Canadian Spa Company has an established presence in North America and Europe, making them the largest manufacturer of their type.
Garden hot tubs built with a wide variety of features are available. Models with a super amount of jets and seating area, along with MP3/iPod connection and TV options - it really does that luxury to a new level. Awesome gazebos for your hot tub and important accessories are also available from this world class brand.
Ever fancied a sauna in your home? The Canadian Spa Company offer infrared saunas for 1-3 people which are able to fit in most homes. Don't believe us? Take a look at the whole range of Canadian Spa Company products and choose your piece of luxury today!
Check our Buyers Guide for more information.
Canadian Spa Garden Hot Tubs
Canadian Spa Inflatable Hot Tubs
Canadian Spa Portable Spas
Canadian Spa Canadian Spa Gazebos
Canadian Spa Spa Accessories
Top selling Canadian Spa products