×
During these testing times we have seen unprecedented demand for our pools, garden toys; indoor games and crafts. We and our delivery partners are working tirelessly to get orders processed and delivered as quickly as possible, albeit with reduced staffing at this time as a result we are experiencing 1-2 day delays on deliveries at present.
Please help us by emailing your enquiry to [email protected] rather than calling at this time. This will help us in dealing with the huge volume of enquiries more quickly. Our response time is currently 1-2 working days.
You are here:
Garden Leisure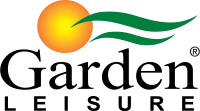 Garden Leisure products
Garden Leisure is the UK's premier above ground pool, outdoor living and garden spa brand. Garden leisure has been in existence for over 20 years and represents all the latest products, technology and innovation. Quality products are sourced throughout the world and brought to you by Splash & Relax.
Garden Leisure is a line of superior-quality spas, supported by a network of authorized dealers throughout the nation. Garden Leisure dealers are dedicated to bringing you exceptional value while enhancing your outdoor lifestyle.
Whether your goal is recreation or relaxation, each model in the Garden Leisure line is designed to provide the ultimate hydrotherapeutic experience.
Available are a huge range of metal frame pools, steel pools and other above ground swimming pools, so browse away today!
Top selling Garden Leisure products