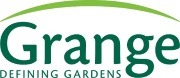 Grange products
Grange can offer customers at Splash & Relax a wide range of high quality garden furniture. Great care is taken, along with craftsmanship, when creating the furniture from Grange, making it suitable for the environment.
A wide variety of furniture is available. Using excellent timber, customers can choose from fencing and decking, gates and arches, gazebos and much more. Superb ironwork is also available. Quality ironmongery is created to make iron fences, with classic 19th century ironmongery available for garden buildings, too.
Grange guarantees all pressure impregnated products for a minimum of 15 years against rot. An excellent benefit to any affordable range of garden furniture will can be found in this section at Splash & Relax, today!
Grange Garden Seats, Arches and Arbours
Top selling Grange products