×
During these testing times we have seen unprecedented demand for our pools, garden toys; indoor games and crafts. We and our delivery partners are working tirelessly to get orders processed and delivered as quickly as possible, albeit with reduced staffing at this time as a result we are experiencing 1-2 day delays on deliveries at present.
Please help us by emailing your enquiry to [email protected] rather than calling at this time. This will help us in dealing with the huge volume of enquiries more quickly. Our response time is currently 1-2 working days.
You are here:
Hasbro Toys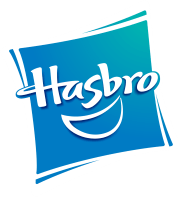 Hasbro Toys products
Hasbro have a huge 90 year history and have completely revolutionized the toy and game industry that we now know today. That success from Hasbro has evolved into a leading, global branded play and entertainment company with a huge $4B in sales turnover.
Their impressive infantry includes such brands including Transformers, Littlest Pet Shop, Nerf, Playskool, My Little Pony, G.I. Joe, Magic, The Gathering and Monopoly. These wonderful brands are available at Splash & Relax with super games including board games, blaster toys and much more all available now.
Browse our wide range of Hasbro products now at great prices. We are sure you'll find some of the best toys and games on the market!
Top selling Hasbro Toys products