×
Coronavirus (COVID-19)
We still have stock & we are delivering to our customers safely. Delivery times however are being affected by COVID-19, click here to find out more information.
You are here:
Paul Lamond Games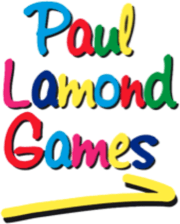 Paul Lamond Games products
With over twenty five years' experience of making games and puzzles, Paul Lamond Games like to think they know what they are doing. You might not know them by name, but walk into any shop selling games and puzzles and you will probably see some of their products.
Paul Lamond are passionate about games. They really believe in the value of games. Games can entertain. Games can break the ice. Games can educate. But most of all, they're just fun - and who couldn't do with a bit more fun in their lives!
Quality is of paramount importance to Paul Lamond. Their games and puzzles are built to last for years of great entertainment. All of their products are safe and tested to British and European safety standards. Choose from a wide range of Paul Lamond games at great price from Splash & Relax now!
Top selling Paul Lamond Games products