20% off sledges and snow accessories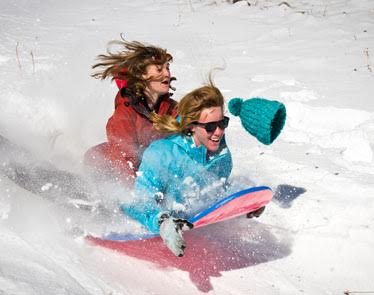 Don't be left out in the cold this winter, our sledges sale is now on! As the temperatures are falling to just below freezing we too lowered our prices to make sure you can enjoy the snow.
From sledge and shovel sales to bargains on toboggans, this week we are celebrating the long awaited emergence of snow in the UK. We're offering up 20% off selected items, including the Snowball Blaster Solo, the Swordfish Red Sledge and our personal favourite the Snow Boogie Fantom X.
The Snow Boogie –Fantom X is a great sledge for the more experienced sledger. It is a modern hi-tech update to a classic sledge design that you may find in our more traditional wooden sledges category. This sledge has been specifically designed with durability in mind, with a corrosion proof metal alloy frame. It features two wide pivoting skis to make it easier to turn so you can carve the slopes this winter. It's a thrilling sledge to ride, holding up to two people, with a seat made from lightweight nylon to increase those speeds!
We understand that snow is very much like marmite for most people... you either love it or hate it. To help out all of you that have to travel in the snow this week, we are offering a discount for a limited time period* on snow shovels. Our snow shovels are designed to be portable and can fit into the smallest of car boots and we sell shovels that are fully assembled.
Our products are usually delivered between 3-5 working days. However, the delivery times may vary depending on the weather conditions, so be sure to order now!
*Offer ends 31/01/2015 at midnight