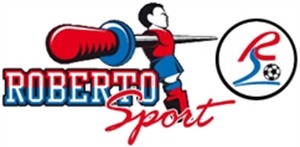 Roberto Sport products
Roberto Sports are a company that was founded over half a century ago. Based in Turin, Italy, the company are known for producing some of the finest football tables for home and professional use. The 'Made in Italy' factor has given the company a wide identity over the years, with the brand adapting and pushing development in the football tables industry for many a year.
Roberto Sport football tables are available online now at Splash & Relax in three styles. For a more college and American style, the College Pro football tables would be ideal for you. The New Camp range offer coin operated football tables built to excellent standard, offering a real arcade feel. The final range comes with the Export Glass Top Coin Operated football tables which are the cream of the crop! With an excellent glass top and marble outer shell, they are the luxury football table from Roberto Sport at Splash & Relax!
Top selling Roberto Sport products