Multi Games Tables Buying Guide
Your Guide to Multi Games Tables
Introduction to Multi Games Tables
These kinds of tables are excellent for various reasons. Firstly being the vast amount of games you get, compacted into one sturdy table, for an excellent price.
The size factor comes in at a close second – customers purchasing a multi game stable from Splash and Relax will be able to store the table with folding leg technology, making it an easy fit for most rooms.
Searching for the Pinnacle?
Then it would have to be the BCE 4ft 21-in1 folding multi games table at £234.99! Games include table football, tennis, pool, air hockey and many, many more – sure to give you, your friends and your family hours of endless fun!
Accessories
Many of our multi games tables have storage compartments for all of your accessories. However, we understand, especially with small children around, accessories WILL go missing and/or become damaged at some point.
Luckily, we provide a comprehensive section of games table accessories from very affordable prices, starting from £5.99 up! Whether it's your table football balls, air hockey pushers or cue chalk that's gone AWOL – we have cheap replacements to order!
Miscellaneous Games
We have a section of old arcade favourites too, full of various games. Our excellent arcade games included the Star Galaxy Pinball, 150-In-1 Arcade mania and Arcade Baby. At £429.95, the Arcade Baby has 99 of the best arcade games squeezed into one great little machine. Just plug in and play this fun digital platform!
More Reasons to buy a multi games table from us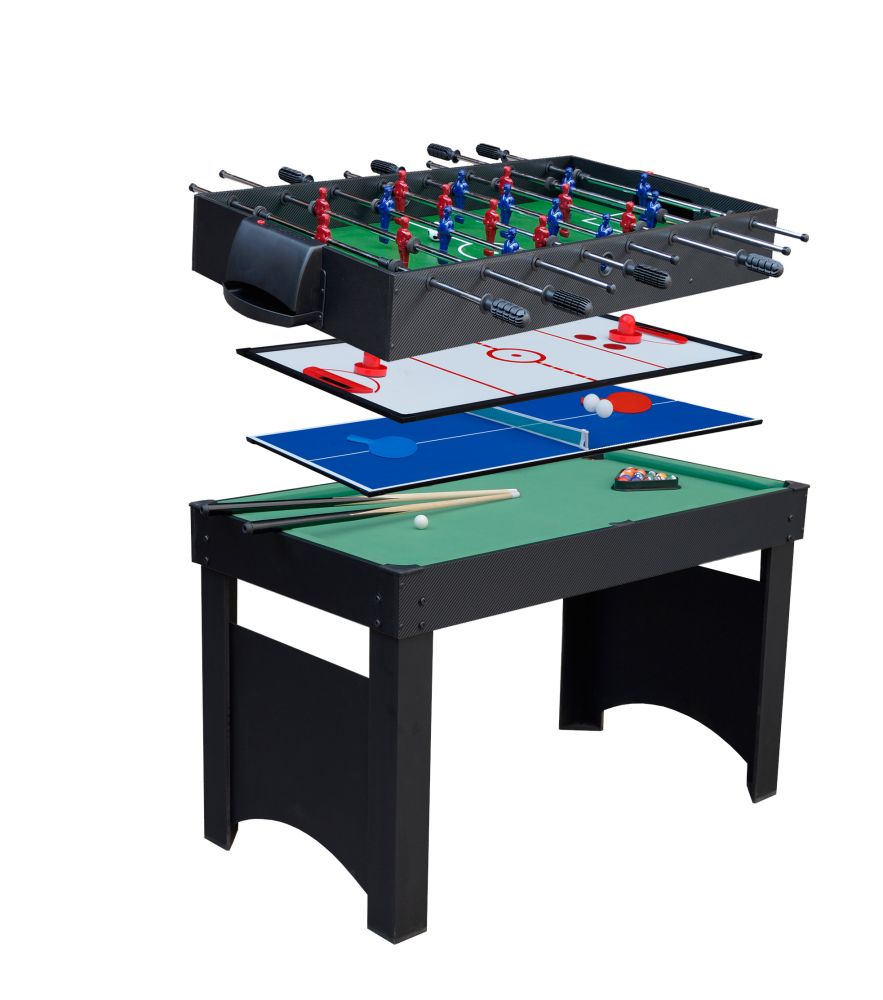 Affordability and Value for Money ...
Tables available from as little as £129.89
Up to 21 games on one single table
Excellent Build Quality
Tables from BCE, Mightymast and many more
Eye catching exterior graphics
Strong and sturdy build
Easy to Set Up and Store Away ...
Tables available with folding legs
Perfect for storing away
Full set-up manual and instructions
Excellent accessories
Family Favourites ...
Table Tennis
Hockey
Cue Sports: Snooker, Pool
Board Games
Darts, Bowling and many more