Table Tennis Tables Buying Guide
Your Guide to Table Tennis Tables
Introduction to Table Tennis Tables
Table tennis tables are very popular amongst everyone and we have all either had a go or owned a table in our life. Thankfully, Splash and Relax provide different types of table tennis tables to suit you - do not think you need a championship level table to enjoy this game to its full.
First 'ping pong' table?
An idea would be to go for a table tennis top to go on a flat surface or one of our low priced tables like our BCE 6ft Table Tennis Table at £99.89 for you and your family to use and abuse the fun out of at first! At under £100 you'll get a table made by popular manufacturer BCE, complete with two bats, net and posts and two balls. The table is also easily stored coming with folding legs.
Get the real deal in your home!
You may well have played before and got your skill level fairly high, so spending extra on your table tennis table to give you the best platform to express your skills is something Splash and Relax allow. Our best selling indoor model is the Team Indoor Table Tennis Table, suitable for games of the highest quality. This table has an exceptional build quality, built to full size standards in a slick blue and silver finish. The finer details of this table make it stand out, with a 15mm melamine board for excellent ball response and quality reverse sponge bats. Practice every day by yourself by using half of the table against the other upright. The table will set you back just £269.95!
Size and Storage
Firstly, find the right table for your room. We stock a vast array of sizes, including tables of International Table Tennis Federation sizes - so always use our measurement dimensions in the product description instead of just guessing. As well, we sell tables with folding legs, including 6ft tables, making it easy for you to store away. So, decide, do I want this table permanently out? Or, am I likely to want to pack it away for a few months in the year?
More reasons to buy a table tennis table from us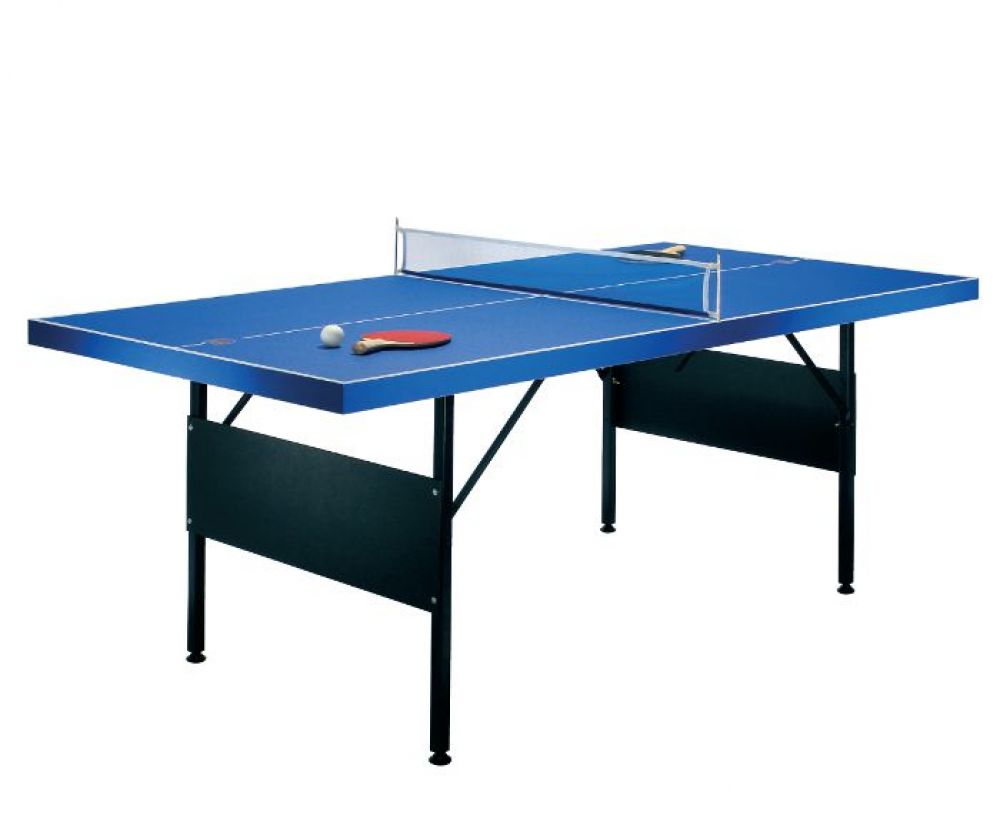 Enjoy as a 2-in-1 Games Table...
Cheapest options come in this format
2-in-1 tables produced by top manufacturer, Riley
Table top version from just £59.89!
Find a Table for Easy Storage...
Tables available with folding legs
Professional tables from BCE
6ft Tables available with folding legs
Enjoy the Game in the Summer Sun...
Institution outdoor tables available
Robust, heavy duty for extensive use
Can be bolted to the floor
Challenge all your Friends...
Play doubles on our larger tables
Unique single person foldaway mechanism
Official ITTF dimensions