Free 5-6 weeks delivery
Ovline Original Oval Pool - 9.2m x 6.3m by Zodiac
Size: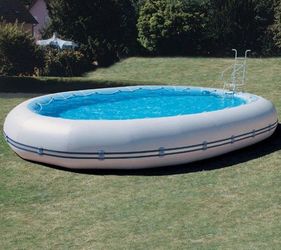 23ft x 16ft 5in
30ft 2in x 20ft 8in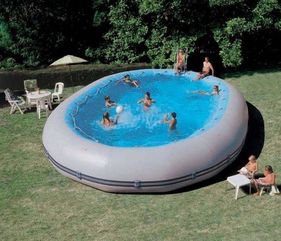 36ft 9in x 23ft 11in
Top reasons to buy
NEXT 2021 SEASON STOCK DUE END OCTOBER SO CALL NOW TO RESERVE YOURS.


The tube ring of a Zodiac Original Pool, thanks to its unique water circulation system, acts as a heat exchanger. The sun heats up the tube ring, the air confined within the tube increases in temperature and heats up the water contained in the tube. This heated water is then returned into the pool. Made from the same material that is used to make lifeboats.

More Details
Ask a Question

×
If you have a question about this product, please use the area below, click 'SUBMIT' when you're done and we'll get back to you ASAP!