×
Coronavirus (COVID-19)
We still have stock & we are delivering to our customers safely. Delivery times however are being affected by COVID-19, click here to find out more information.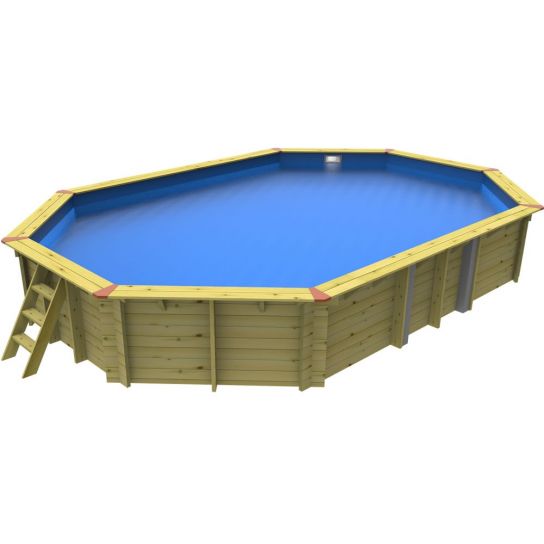 Show all images ▼
Hide images ▲

Free 4-5 weeks delivery
Eco Stretched Octagonal Wooden Pool - 7.2m x 5m by Plastica

Top reasons to buy
External size: 8.05m x 5.61m. Internal size: 7.52m x 5.02m. Depth:1.15m.

If you want the natural look that a wooden pool offers you, but want an in ground solution then you may be pleased to know that the Plastica Eco Stretched Octagonal Wooden Pool at 7.2m by 5m is designed for in ground installation (Although above ground is an option with added strut braces). Being of wooden construction this also means that if you love decking then this pool can be made to blend in perfectly with your deck for a great natural look. This Eco pool model also comes with a sand filter and pump, which is typically only sold with more expensive pool models.

More Details
Ask a Question

×
If you have a question about this product, please use the area below, click 'SUBMIT' when you're done and we'll get back to you ASAP!