1000 Piece Building Bricks Set
Top reasons to buy
Made by Kandy Toys
Free Delivery!
Helpful Telephone Support
FREE DELIVERY ON THIS ITEM.

1000 Piece Building Bricks Set. Includes 1000 building blocks which are compatible with well-known brands. An assortment of shapes are supplied: 1x1, 1x2, 2x2, 4x1, 3x2 and 4x2. A high proportion of single bricks are included to aid building the required designs.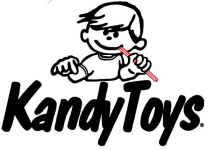 More Details
Ask a Question

×
If you have a question about this product, please use the area below, click 'SUBMIT' when you're done and we'll get back to you ASAP!