KNEX Imagination Makers 50 Model Building Set
* We aim to deliver by our estimated delivery dates, however they can't be guaranteed.
Top reasons to buy
Made by K'nex
Free Delivery!
Helpful Telephone Support
SSL Secured Transactions
Includes step-by-step color-coded instructions for 50 unique models. 25 motorized builds. 446 K'NEX rods and connectors. Set is a mix of micro and classic scale K'NEX pieces. Ages 7 and over.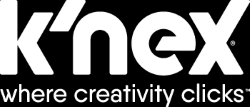 ×
If you have a question about this product, please use the area below, click 'SUBMIT' when you're done and we'll get back to you ASAP!


Product Detail
The K'NEX Power and Play motorised Building Set contains 529 parts, including different types of connectors, rods and wheels. These parts can be joined in endless configurations to simulate 3D objects, allowing your young one to experiment and craft every model he can imagine. This building set includes a motor that brings your child's project to life. See your child's creations come to life by attaching the battery-powered motor to them. Recreating cars and vehicles is easy with the motor, which allows mobility of designs. Fuel your child's curiosity and let him look for inspiration anywhere by bringing this building set along when you head out of the town for a vacation. The portable storage box provides hassle-free carrying. This set comes with easy-to-follow instructions that will teach your child to create an endless array of models, from a chopper race car or carousel to a rocket, a spaceship or even a game of basketball. Promote the development of STEAM (science, technology, engineering, arts and math) concepts by igniting your children's natural curiosity and creativity. Building with K'NEX puts children on the path to a fundamental understanding of STEAM subjects. Let them design, construct and customise their own K'NEX models and enjoy hours of fun playing and learning with them. Learning is fun. Get your child a K'NEX Power and Play motorised Building Set today and let him enjoy a thrilling playtime while you promote his ability to create and produce all sorts of constructions.


Product Specification
Brand:

K'nex

Age:
7+ years
Gender:
Boys
Girls
Unisex

Box Length:
222 mm
Box Height:
193 mm
Box Width:
349 mm
Code:
16434
Create With...:
Blocks

People
who bought this
also bought


You May Also Like


Reviews
×
Limted time offer
Use code "SplashC1" to get 5% off* your basket.
This product will be .
* Discount only applies to first time customers. Code expires 31 Mar 2020.