Drumond Park Puff Ball 4 Kids Action Game
Top reasons to buy
Made by Drumond Park
Free Delivery!
Helpful Telephone Support
PUFF, RACE, WIN- in Puff Ball, players will have to take the ball from cup to cup and through a series of obstacles to the end of the track. But there's a twist - you can only do so by puffing the ball. PUFF YOUR WAY TO VICTORY - In this highly competitive boys & girls action game, you will have to blow your ball with a series of quick puffs from cup to cup through and over stunts to get to the end before your opponent. 4 DIFFERENT COLLECTABLE SETS - With Puff Ball 1, 2, 3 & 4 you can gradually take it up a notch as you improve your puffing skills. The more cups and obstacles on the track, the more challenging and fun it becomes! CHALLENGE YOUR FRIENDS - This junior's action game has the challenge factor making it the perfect game to compete with friends and family - who will get the ball to the end of the track first? SUITABILITY - This entertaining pop up action game is designed to play solo or with friends and suitable for age 6+. Loads of fun guaranteed as it is challenging for children, but also adults!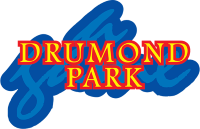 More Details
Ask a Question

×
If you have a question about this product, please use the area below, click 'SUBMIT' when you're done and we'll get back to you ASAP!


Product Detail
The Game in Brief
The new and unique way to get a ball from one cup to another cup. Connect the cups and add different stunts to build your unique tracks and race. With a quick puff, blow your ball from cup to cup, through and over stunts to get to the end before your opponent. Simply 'Puff' your way from one end of the track to the other.

4 Different Difficulty Levels:
Puff Ball 1: STARTER - 16 pieces. Great starter set to practice your skills with the Puff Ball stunts, or race another player over three cups each. Compact travel size to take wherever you go. Puff Ball 2, 3 & 4 contain more pieces so multiple players can make bigger and more exciting tracks to race with. The bigger the box, the bigger the challenge!
Puff Ball 2 - MID-SIZE: Contains 31 pieces.
Puff Ball 3 - LARGE: Contains 41 pieces.
Puff Ball 4 - EXTREME: Contains 57 pieces!

WARNING! CHOKING HAZARD - Small parts. Not suitable for children under 3 years.


Product Specification
Brand:

Drumond Park

Gender:
Boys
Girls
Unisex

Box Length:
320 mm
Box Height:
270 mm
Box Width:
60 mm
Code:
T73008
Players:
1+


Reviews