×
Coronavirus (COVID-19)
We still have stock & we are delivering to our customers safely. Delivery times however are being affected by COVID-19, click here to find out more information.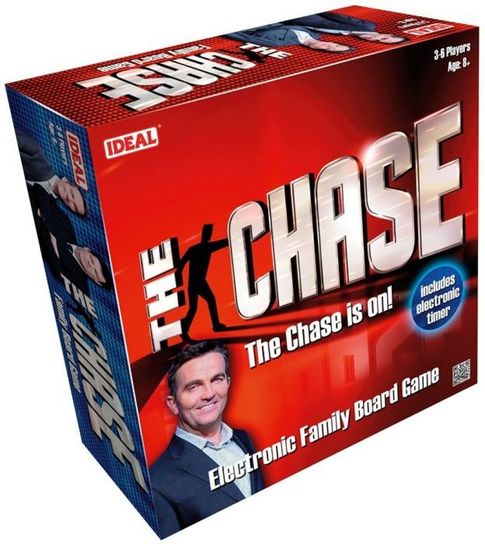 Show all images ▼
Hide images ▲
The Chase Family Board Game
Top reasons to buy
Made by John Adams
Free Delivery!
Helpful Telephone Support
FREE DELIVERY ON THIS ITEM.

In this family board game, players must stay one step ahead of the Chaser- ruthless and brilliant quiz geniuses determined to stop you winning at all costs. Begin by starting the electronic timer and answering a minute's worth of quick fire questions to build up to £50,000 in the Cash Builder round. The player who succuessfully evades capture with the most amount of money makes it through the the Final Chase.

More Details
Ask a Question

×
If you have a question about this product, please use the area below, click 'SUBMIT' when you're done and we'll get back to you ASAP!