×
Coronavirus (COVID-19)
We still have stock & we are delivering to our customers safely. Delivery times however are being affected by COVID-19, click here to find out more information.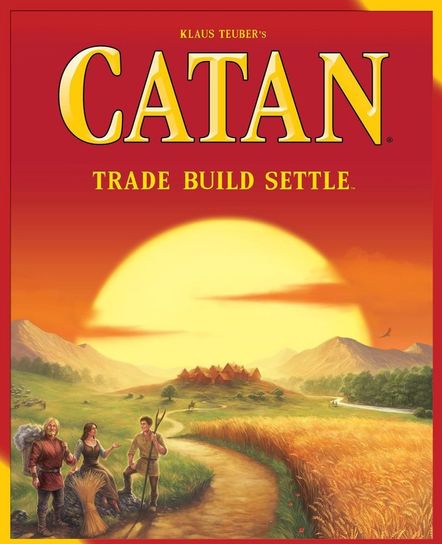 Show all images ▼
Hide images ▲
* We aim to deliver by our estimated delivery dates, however they can't be guaranteed.
Top reasons to buy
Made by Esdevium Games
Free Delivery!
Helpful Telephone Support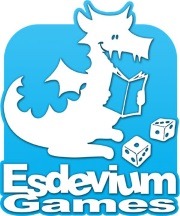 FREE DELIVERY ON THIS ITEM.

The Settlers of Catan is fun, easy to learn, and keeps advanced players on their toes. 90 minutes playing time.Requires 3 or 4 players. The game map changes every time for an endless variety of play. Settlers of Catan engages both children and adults, garnering best-seller status in both Germany and the US.

For 3 to 4 players, aged 10 plus. Approx game time: 45-60 minutes.
×
If you have a question about this product, please use the area below, click 'SUBMIT' when you're done and we'll get back to you ASAP!


Product Detail
Gather, Trade and Build
One of the most successful games of all time, Settlers of Catan is a trading and building game set in the mythical world of Catan. Players assume the roles of settlers, each attempting to build and develop holdings while trading and acquiring resources. Players are rewarded points as their settlements grow and the first to reach a set number of points is the winner.

Simple but engaging gameplay
In Settlers of Catan, players collect resources and use them to build roads, settlements and cities on their way to victory. Each turn, a player rolls a die to determine which lands yield resources. Players can then trade resources, construct buildings and buy cards. The board itself is variable, making each game a little different from the next.

On the Road to Settlement
The rules are straightforward and include plenty of illustrations. There's a starting map that shows a well-balanced set-up for beginners to follow and directions that allow more advanced players to lay out the map of the island at random. Either you customise your board or go with the simple setup, guaranteed no game will be the same.

Exploring and Developing Catan
The board consists of 19 terrain hexes surrounded by the ocean. Each type of terrain produces a different type of resource: brick, wool, ore, grain or lumber. There's also a desert hex that produces no resources – this is where the robber, a resource thief, can be placed. As the game progresses, players use resources to build roads along the edges of these hexes and settlements or cities on the intersections where three hexes meet.

Best-Selling Game of the Year
It's easy to see why Settlers of Catan has been awarded numerous times. Fun and engaging for both children and adults, the variable nature of the playing field makes both first-time players as well as casual and hardcore gamers keep replaying the game. Due to the widespread popularity of the original game, several expansion sets are available that allow you to explore new aspects of the game or add more players.

Play the game that started a revolution
First published in 1995 in Germany, Settlers of Catan was one of the first German-style board games to achieve popularity outside of Europe. Since its release, Settlers of Catan has become the base of a hugely successful franchise, with multiple engaging expansions, the core game of many collections and a wonderful way to spend time with family and friends.

CONTENTS:
19 Hexagonal Region Tiles
6 Sea Frame Pieces
9 Extra harbour Pieces
20 Wooden Settlement Pieces
16 Wooden City Pieces
16 Wooden Road Pieces
95 Resources Cards
25 Development Cards
4 Building Cost Cards
2 Special Bonus Cards
18 Number Tokens
2 Dice
1 Wooden Robber Pawn
1 Rulebook & Almanac

For 3 to 4 players, aged 10 plus. Approx game time: 45-60 minutes.




Product Specification
| | | | |
| --- | --- | --- | --- |
| Brand: | Esdevium Games | Age: | 10+ years |
| Box Length: | 79 mm | Box Height: | 295 mm |
| Box Width: | 238 mm | Sticker: | special-offer-black |
| Code: | MFG3071 | Players: | 3-4 |

People
who bought this
also bought


You May Also Like


Reviews
×
Limted time offer
Use code "SPLASH-NOW" to get 5% off* your basket.
This product will be .
* Discount only applies to first time customers. Code expires 30th April 2020.