In stock
Ticket to Ride Board Game
* We aim to deliver by our estimated delivery dates, however they can't be guaranteed.
Top reasons to buy
Made by Esdevium Games
Free Delivery!
Helpful Telephone Support
SSL Secured Transactions
FREE DELIVERY ON THIS ITEM.
Ticket to Ride can be learned in 3 minutes. Provides players with intense strategic and tactical decisions every turn. One of the most successful games of all time. Based on the classic story of Phileas Fogg's expedition around the world.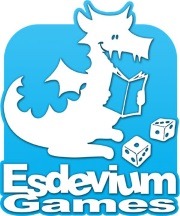 ×
If you have a question about this product, please use the area below, click 'SUBMIT' when you're done and we'll get back to you ASAP!
×
Limted time offer
Use code "SplashC1" to get 5% off* your basket.
This product will be .
* Discount only applies to first time customers. Code expires 31 Mar 2020.