Top reasons to buy
Made by Hasbro Toys
Free Delivery!
Helpful Telephone Support
IN STOCK. FREE DELIVERY ON THIS ITEM.

The original flicking, twisting, super fast reaction-testing game from MB games.
With the all new Bop It you never know what is coming next. Will you Bop when you should Twist? Maybe Pull when you should Bop? Can you react to the commands quickly enough to beat your high score? The ludicrous fun of Bop It simply cannot be exaggerated. It will draw you in with its simple appearance and bright colours and won't let you go for weeks.
Pack Size: 26.8 x 26.2 x 6.6cm. Weight: 0.49kg.
For ages 8 plus. Not suitable for children under 3 years old.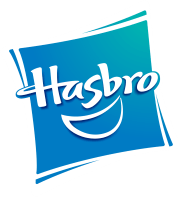 More Details
Ask a Question

×
If you have a question about this product, please use the area below, click 'SUBMIT' when you're done and we'll get back to you ASAP!