Hurry,
only 2
left in stock!
King Pong Game by Drumond Park
* We aim to deliver by our estimated delivery dates, however they can't be guaranteed.
Top reasons to buy
Made by Drumond Park
Free Delivery!
Helpful Telephone Support
SSL Secured Transactions
The crazy action ball bouncing game for 2,3 or 4 players. Bounce your balls out of your tray and into your opponents trays. The first player to have no balls in their tray and close their door is the winner.
FREE DELIVERY ON THIS ITEM.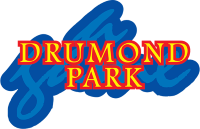 ×
If you have a question about this product, please use the area below, click 'SUBMIT' when you're done and we'll get back to you ASAP!
×
Limted time offer
Use code "SplashC1" to get 5% off* your basket.
This product will be .
* Discount only applies to first time customers. Code expires 31 Mar 2020.