×
Coronavirus (COVID-19)
We still have stock & we are delivering to our customers safely. Delivery times however are being affected by COVID-19, click here to find out more information.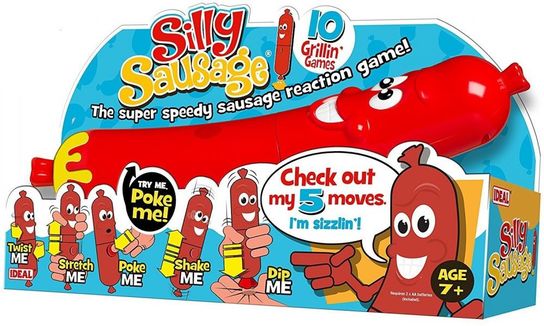 Show all images ▼
Hide images ▲

Hurry,
only 4
left in stock!
Silly Sausage Game by John Adams
* We aim to deliver by our estimated delivery dates, however they can't be guaranteed.
Top reasons to buy
Made by John Adams
Free Delivery!
Helpful Telephone Support



The super speedy Sausage re-action game. Think you're meaty enough to take on a this Super Sized Sausage. Turn him on and wait for his commands but be warned you'll need to be fast to keep up. With 10 grillin' games to try & 5 sizzlin' moves. Play him solo or multi play with family and friends.
More Details
Ask a Question

×
If you have a question about this product, please use the area below, click 'SUBMIT' when you're done and we'll get back to you ASAP!