Top reasons to buy
Made by Science4u
Free Delivery!
Helpful Telephone Support
Build a Fun Rocket and Make Fizzy Bombs from a chemical reaction. Make colour explosions and discover how to pierce a balloon without it popping. 28 Experiments. 36 page coloured book providing detailed instructions and scientific information. Science4you´s vision is to improve educational standards in society by developing toys and games allowing children to learn while playing, in a simple and intuitive way.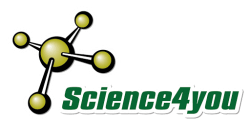 More Details
Ask a Question

×
If you have a question about this product, please use the area below, click 'SUBMIT' when you're done and we'll get back to you ASAP!


Product Detail
With the Explosive Science Kit, you will with able to find out how to make a fantastic rocket from a chemical reaction, make fizzy bombs, make a fun explosive bag, create a colour explosion or make a mini rocket and to pierce a balloon with it popping. Not suitable for children under 8 years. For use under adult supervision. Contains small parts that could be ingested, also sharp edges. Handle with care. Contains some chemicals which present a hazard to health. Read the instructions before used, follow and save them for future reference. Do not allow chemical to come into contact with any part of the body, particularly the mouth and eyes. Keep small children and animal away from experiments. Keep the experimental set out of reach of children under 8 years old. Eye protection for supervising adults is not included. Image shown is for illustrative purposes only, parts and colours may differ.


Product Specification
Brand:

Science4u

Age:
8+ years
Gender:
Boys
Girls
Unisex

Box Length:
368 mm
Box Height:
76 mm
Box Width:
270 mm
Sticker:
special-offer-black
Code:
481722


People also bought


You May Also Like


Reviews