5
left in stock!
Top reasons to buy
Made by Science4u
Free Delivery!
Helpful Telephone Support
Fun based education Soap Making craft Kit. Brain activating game. Experience 3 different experiments. Suitable for 8 years and over. Includes a 32-page book providing detailed instructions and scientific information.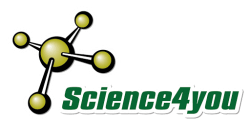 More Details
Ask a Question

×
If you have a question about this product, please use the area below, click 'SUBMIT' when you're done and we'll get back to you ASAP!


Product Detail
Get creative producing your very own fantastic soaps. Explore the science behind soaps, encouraging learning though fun! Educational Book Included. Box Contains: Protective gloves, Red cosmetic colouring, Blue cosmetic colouring, Pasteur pipettes, Wooden spatulas, Silicone moulds, Soap base, Apple scent.


Product Specification
Brand:

Science4u

Age:
8+ years
Gender:
Boys
Girls
Unisex

Box Length:
230 mm
Box Height:
210 mm
Box Width:
60 mm
Sticker:
special-offer-black
Code:
399785


People also bought


You May Also Like


Reviews