Top reasons to buy
Made by Science4u
Free Delivery!
Helpful Telephone Support
The properties of water and how to create fantastic soap bubbles. How to turn a glass of water upside down without spilling it. How to make a water xylophone.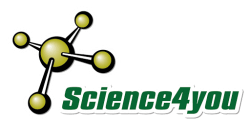 More Details
Ask a Question

×
If you have a question about this product, please use the area below, click 'SUBMIT' when you're done and we'll get back to you ASAP!


Product Detail
33 amazing experiments you can perform using water. Two of the fun experiments include giant soap bubbles. This kit helps with concentration, motor skills, creativity, social skills and learning.


Product Specification
Brand:

Science4u

Age:
8+ years
Gender:
Boys
Girls
Unisex

Box Length:
229 mm
Box Height:
76 mm
Box Width:
229 mm
Sticker:
special-offer-black
Code:
397323


People also bought


You May Also Like


Reviews