×
During these testing times we have seen unprecedented demand for our pools, garden toys; indoor games and crafts. We and our delivery partners are working tirelessly to get orders processed and delivered as quickly as possible, albeit with reduced staffing at this time as a result we are experiencing 1-2 day delays on deliveries at present.
Please help us by emailing your enquiry to [email protected] rather than calling at this time. This will help us in dealing with the huge volume of enquiries more quickly. Our response time is currently 1-2 working days.
Paul Lamond Who Dares Wins
Top reasons to buy
Based on the hit TV game show Who Dares Wins. A game of lists, bidding, dares and steals. Test your skill and knowledge. See how many of the ten answers you can name from each list. Can be played with 3 or more players or teams aged 8 years and over.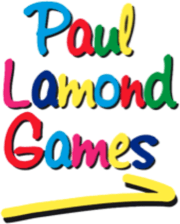 More Details
Ask a Question

×
If you have a question about this product, please use the area below, click 'SUBMIT' when you're done and we'll get back to you ASAP!